Today, I'm talking to Elizabeth Delisi, a wonderful writer, editor, and by golly, a great tarot reader, too!
Get to know more about her and her many talents here:
1)    Tell us a little about yourself, and what inspired you to become a writer.
I've always enjoyed reading, and have wanted to be a writer since I was in first grade. I love having the opportunity to share the stories in my head with others. There's not much better in life than a good read! And there's no thrill like someone saying, "I loved your book."
2)    Tell us what FATAL FORTUNE is about.
FATAL FORTUNE is a mystery with a touch of the paranormal. No one in Cheyenne, ND believes in Lottie Baldwin's psychic abilities; especially not Harlan Erikson, Lottie's boyfriend, and Chief Deputy in the Sheriff's Office. When a friend's husband disappears, Lottie can't leave it to Harlan. Armed with her courage and her tarot cards, she tries to solve the mystery herself, regardless of who attempts to stop her: Harlan, her friend—or the criminal.
3)    If you were casting the movie version of FATAL FORTUNE who would you choose for the leading roles?
Lottie would be played by a young Joan Blondell. She looks the part, and would be a perfect fit for sassy, independent Lottie.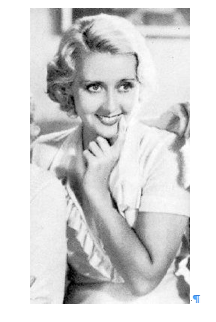 Harlan would be played by a young Robert Redford. He's got a great sense of humor, and has no trouble being strong when it counts.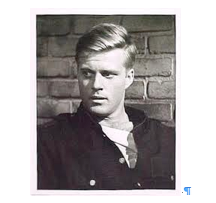 Be sure to check out FATAL FORTUNE for yourself!
4)    Tell us about a hidden talent you have that most people don't know about.
I know how to tat, alas a lost art. I also know how to do card-weaving, and my husband and I built an inkle loom for weaving.
5)    What's your favorite comfort food?
Chocolate anything, of course! No contest. Current favorite: Almond Roca. Yum!
6)    Are you an outliner or do you write by the seat of your pants?
I outline before I write. I feel too uneasy if I have no idea where I'm going. Outlines don't constrict me, as I feel free to change and adapt them as I write.
7)   What's your favorite season and why?
I love all the seasons. But here in beautiful New Hampshire, I'd have to choose fall. With all the gorgeous leaves in shades of red, scarlet, orange and gold, I'm in a constant state of wonder.
8)    If you weren't a writer, what would you be?
I'd probably own a combination book store/yarn store/coffee shop. Just the kind of store where I'd like to shop.
9)    Tell us about anyone famous you've met.
Ooh, let's see. I met Captain Seawhiskers when I was five and got to be on the show. J I've met Jim Nabors, Gary Puckett, Kathleen Sibelius, and Peter Noone. My most recent meet: Steve Smith, a.k.a. Red Green, from the PBS "Red Green Show."
10)   What's your favorite non-writing-related website?
Definitely Ravelry, for yarn lovers: www.ravelry.com and Aeclectic Tarot for all things tarot: http://www.aeclectic.net/tarot/
Thanks so much for your time, Elizabeth.
More about Elizabeth Delisi
Elizabeth is a multi-published, award-winning author of romance, mystery and suspense. Her time-travel romance set in ancient Egypt, Lady of the Two Lands, won a Bloody Dagger Award and was a Golden Rose Award nominee. Her romantic suspense novel, Since All is Passing, was an EPPIE Award finalist and Bloody Dagger Award finalist. Her paranormal mystery, Fatal Fortune, was a Word Museum Reviewer's Choice Masterpiece. Elizabeth is also an instructor for Writer's Digest University. She is currently at work on Deadly Destiny and Perilous Prediction, the sequels to Fatal Fortune, and Knit A Spell, a paranormal romance. Elizabeth lives in New Hampshire with her husband and feisty parakeet. She invites her readers to check out her website at www.elizabethdelisi.com