About This Book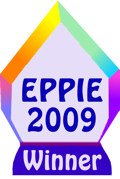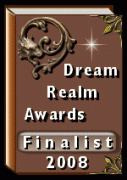 Award-winning fantasy authors Shannah Biondine and Sheri L. McGathy team up again, delivering twice the mystical adventure in this enthralling duet, Winds of Forevermore. Here are faraway worlds of danger and intrigue, where dark mirrors hold strange and dark secrets.
A Varlet's Bond (Shannah Biondine)
Captain Praxis, wyvern rider, former slave turned royal reeve and bounty hunter, has never forgotten her brief partnership with Prince Zavend of Glacia. Years have passed and now find Praxis a wealthy woman and sometime comrade of Zavend's disreputable brother, Vitus. A twist of fate draws all three back to the heart of Glacia, where an evil is spreading across the land. Can anyone or any sworn oath be trusted? Will Praxis find her heart soaring higher than a wyvern or crushed once and for all?
Summersong (Sheri L. McGathy)
Summersong, a magical border Keep created to maintain the fragile peace between Man and Faery, has lost its glory, its grandeur, and its loyal guardians. The land is dark, filled with turmoil. Yet, one bright glimmer of hope still exists. Long ago, Myree, daughter of a proud nobleman, made a childish vow of undying love in a secluded garden to heroic young Connair. Now grown, Connair has not forgotten that pledge. When Myree is abducted into a realm of shadows, he risks everything in his quest to save her and recover the heart of Summersong.