About This Book
On the lonely trails of the windswept plains, desperate spirits wander across time burdened with the raw emotion of their unsettled lives.
Does the fog creeping up from the river bring vengeful ghosts seeking to settle an old score? Are the fleeting shadows you see from the corner of your eye leading you to the horrors of the restless dead?
These sixteen compelling and spooky stories of love, legends and evil will challenge your sense of reality. Is the deserted church really the Gates of Hell? Can a murdered cat save a young woman's life? Will the friendship of two small children surmount even death? How far will a long-dead mother go to get back a precious charm bracelet? What is the prairie spirit that demands a terrible price from those who break the sod?
From a wind-tossed lake to a lonely abandoned cemetery; from a stone mansion to a barnstormer's plane, eerie specters await you as you dare to trespass time.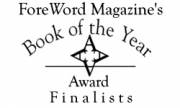 Authors include:
Jerri Garretson
Barbara J. Baldwin
Linda Madl
Sheri L. McGathy
Troy Taylor